2019 I9 Sports Student Essay Competition:
Oakdale Academy was the Winner!
Enjoy a sampling of work from our Lower School students who were asked the simple question "Why I like my school". We hope their answers inspire you and others as friends of Oakdale Academy to see firsthand the dedication that goes in to all we do here every day and how it does impact all of our students. Though different in words, these students reflect our concept of "Rigor With Joy" and are seeing the fulfillment of our Mission, which is "to instill Character, Truth, and Wisdom in our students in order to prepare them for a lifetime of service to God, family, community, and country through classical Christian education."
Thank you for your continued friendship and support of Oakdale Academy. ~ Dr. David Stanton, Headmaster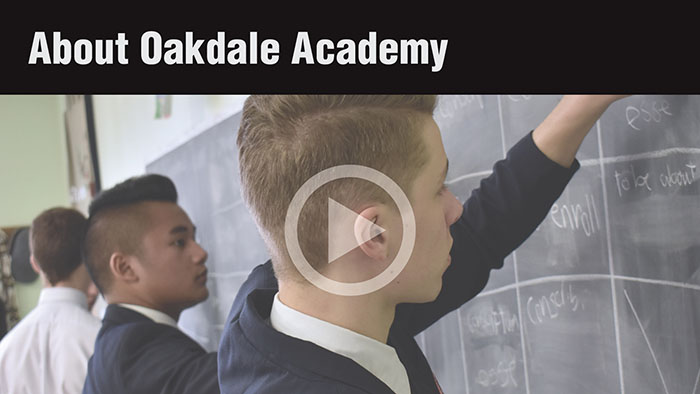 Want More Information?
For a firsthand experience of our classical and Christian model in action:
Please call us at 248.481.9039 or contact us online with questions. May God bless you in your discovery of classical Christian education at Oakdale Academy. We look forward to getting to know your family.